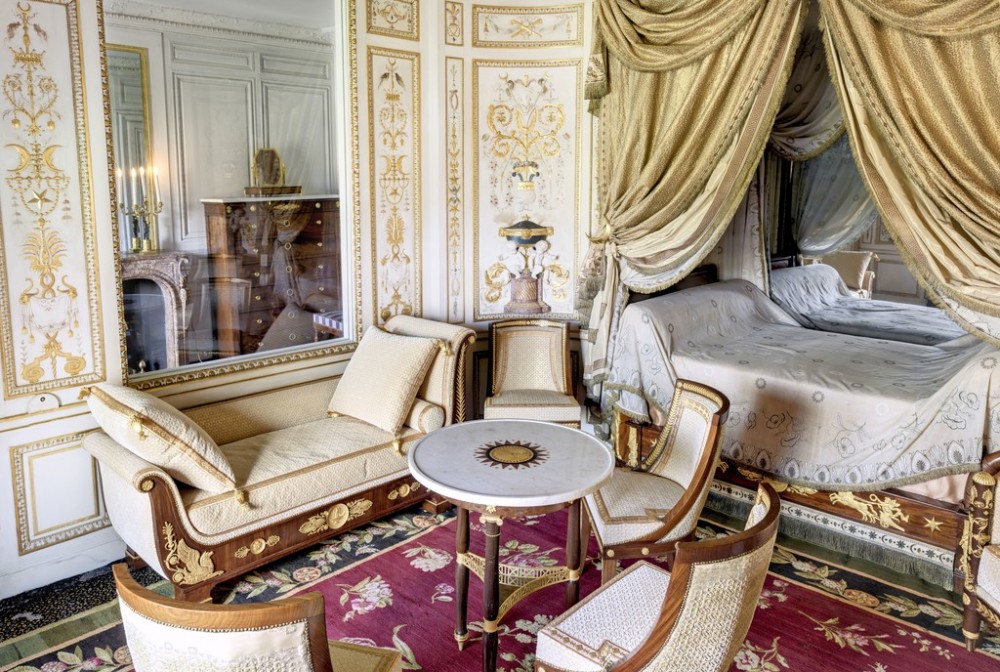 Queen Marie Antoinette and King Louis XVI were the last monarchs of France before the revolution broke out in 1789. Before social upheaval and conflict would send them to the guillotine, Marie Antoinette had a reputation among her contemporaries as a representative of fashion, style, and culture. Her aesthetic revolved around paying attention to the details, and her sensibilities gave rise to chateau white furniture, which is a symbol of high interior design today.
A defining trait of Marie Antoinette's interior decorating style is that it chose a specific theme and applied it to every element of a room. For instance, many of her interior design projects incorporate a specific color scheme and a certain object to apply to the various elements. Flowers were a popular item that Marie Antoinette applied to her rooms, and you can see many examples of this theme at Petit Trianon, her private home on the Versailles Palace grounds.
Marie Antoinette's trademark style can be found on display at many galleries throughout France. The Marie Antoinette room at the Louvre features furniture with diamond marquetry and wall paneling with floral designs.
While the Queen herself is long gone, her sense of style has been immortalized by French country furniture makers. Artisans have made recreations and new pieces that are directly inspired by Marie Antoinette's interior design projects, including chateau white furniture. Today's homeowners can order these pieces and place them in their favorite rooms.