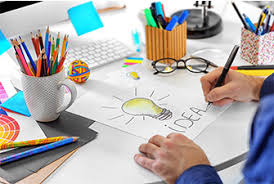 Unless you have the eye of an artist, an architect's grasp of interior space, and the soul of a decorator, then it's likely that you've reached out for design help at one time or another.
If that sounds like you, then using the design services we offer at French Country Furniture USA is the perfect solution to meet your home decorating needs.
If you like to get your hands dirty, so to speak, by following the DIY approach to interior design, then our staff has assembled a list of some simple tricks for you to follow.
Paint small rooms in light colors to make them feel open and airy. Dark colors in a small room can make the walls feel too close.
Use a mirror or two for the illusion of more space. They make the room look even larger than it is while also reflecting light for a bright and warm vibe.
Mix and match patterns and colors that complement each other, so you avoid large blocks of sameness which draw character out of the room.
If you can't afford to replace your furniture or don't want to, then slipcovers are an easy way to change the look of the pieces you already have.
Area rugs are always a great idea. They tie a room together and also can act a design focal point around which you can continue a new color theme.