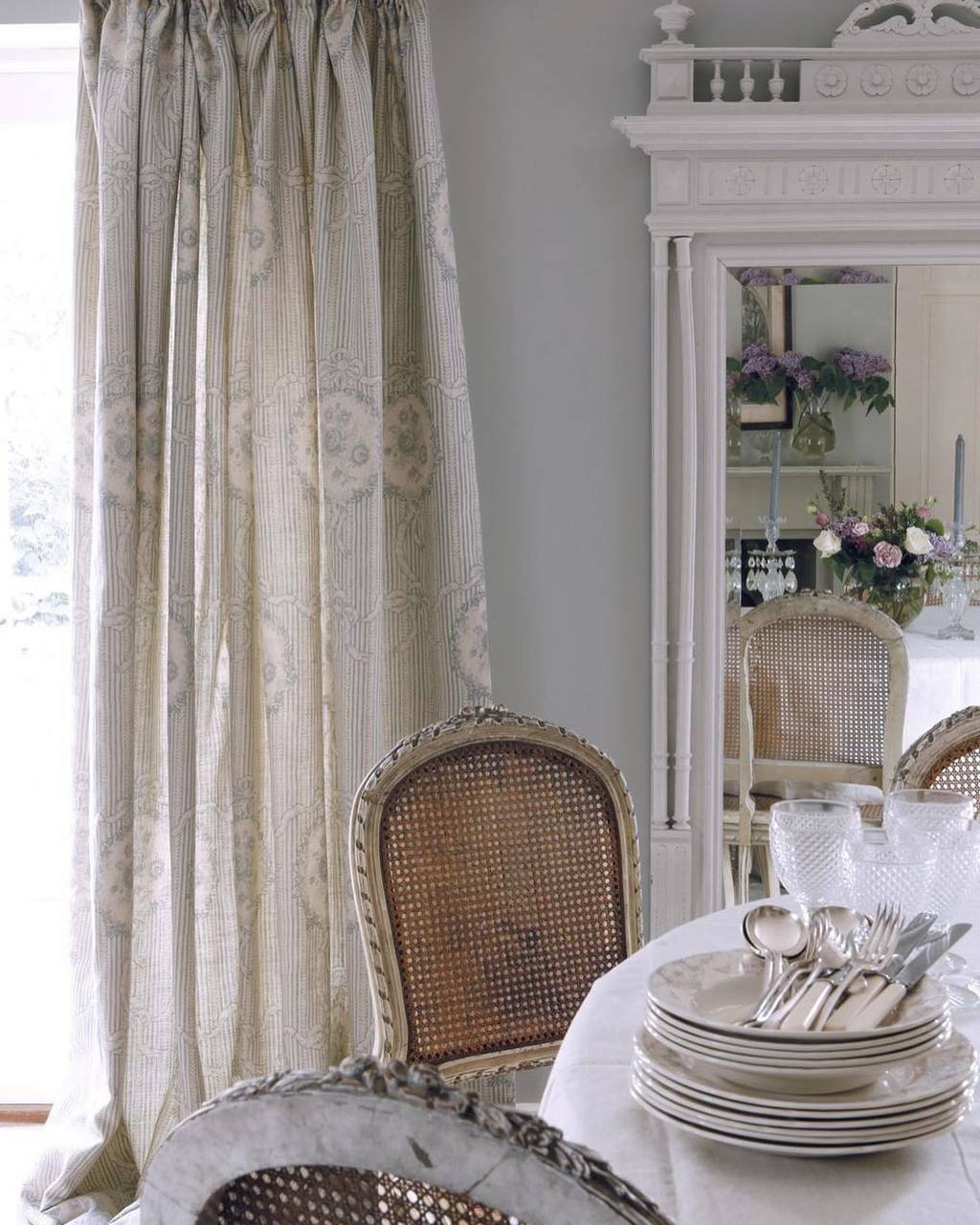 When you walk into most French country homes, you will notice that you feel instantly at ease and comfortable in your surroundings. This feeling may be the most enduring and undefinable characteristic of French country interior design and why it feels so right for the current climate.
French interior design uses scrumptious fabrics for home décor. Toile (most often a floral-patterned material) is fantastic for soft furnishings and textile accents like window treatments and throw pillows. It also makes for stunning sofas and armchairs. If your French Country décor tends to be a little more luxurious, you can upholster a couch and have cushion covers made in a matching toile fabric or save it for pillows and throws.
Many designers add a wow factor to a room is by using other French Country fabrics for home décor. If you've ever traveled to France, one of the most beautiful regions in sunny Provence. You can recreate its fields of lavender, sunflowers, and brilliant blue skies in your home by adding country fabrics. Drapes, bedding, tablecloths, and throw pillows of casual woven textures, blue and white color schemes, and embroidered linens create a warm and sunny French country ambiance.