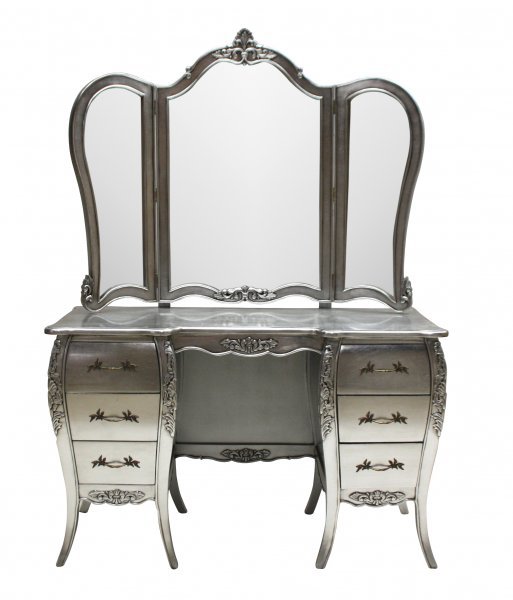 In the right presentation, a mirror is more than a looking glass. It's a material that's suitable for furniture design with results that are cool and dramatic -- modern, yet traditional.
Mirrors give your home a sense of space and light. They are functional pieces of furniture that serve double duty for decorators and fashionistas alike. You can incorporate one to highlight the look of your bedroom, your den, or even your kitchen while also increasing the feeling of roominess to the area.
Our mirrored furniture collection at French Country Furniture USA appeals to anyone with an eye for the unique, but who still harbors tendencies toward the mainstream. If that sounds like you, then you will find the pieces that hit your flights of fancy in our inventory. We've got mirrored beds, bookcases, and TV stands that you can use throughout your home. They stand as an elegant addition to your décor or can serve as an anchor point to build a new fashion experience around.
The mirrored furniture collection we have is built around quality and elegance. They come together and result in elements that are compatible with many styles and design themes.